The most successful football team in Malakoff Tiger history was well represented on National Signing Day Wednesday as four student-athletes committed to take their skills to the next level.
Seniors Payton Lowrie, Larry Coker, Tyler Russell and Quarterrio "QT" Barker signed national letters of intent in the Malakoff High School gym as hundreds of other students around the nation also took that next step forward.
"These guys have put the work in," Malakoff athletic director and head football coach Jamie Driskell said. "Obviously they are really good athletes and hardworking kids. They were a big part of our success and I am happy for them and their families. They are going to be missed. We have had kids sign before, but we have never had four on one day. We have valued them as athletes here. We are going to miss their character and contributions to our program."
On the football field, the four helped guide Malakoff to a 14-1 record in 2016.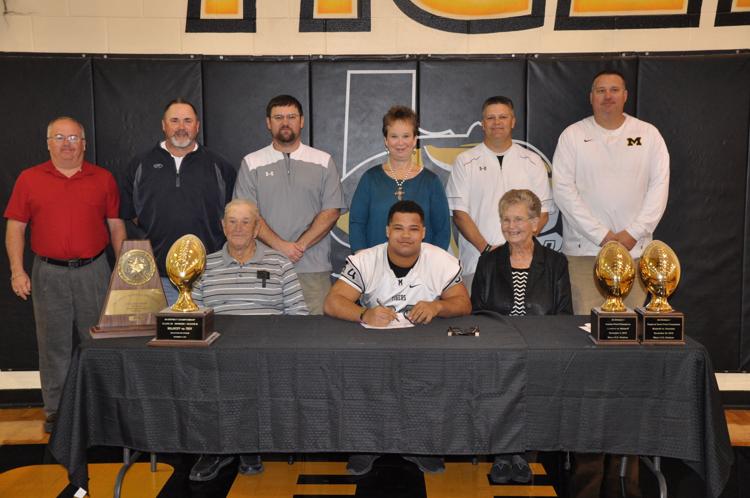 Lowrie signed his letter of intent with Hardin-Simmons University. He plans to major in kinesiology and sports medicine.
"They have a great football team out there. It is a big family out there and it seems like a great place to be," he said.
Lowrie was a two-way player for Malakoff on both the offensive and defensive line. He said he plans to focus on the offensive line while at Hardin-Simmons.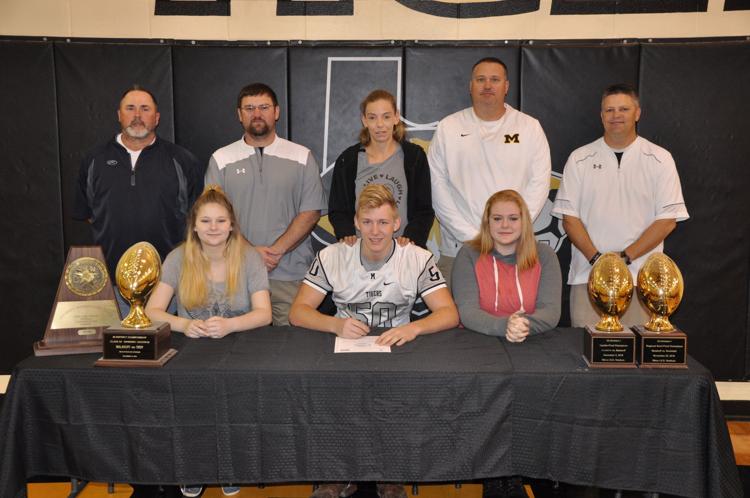 Larry Coker, an offensive lineman and defensive end for Malakoff, signed with Howard Payne University.
"It is a real good faith-based community around there and everybody is real nice," Coker said. "They have real nice facilities. When I am there it really feels like Malakoff to me. It is a dream come true to get to play college football."
Coker plans to play defensive end at Howard Payne while studying engineering with a goal to go into electrical engineering after that.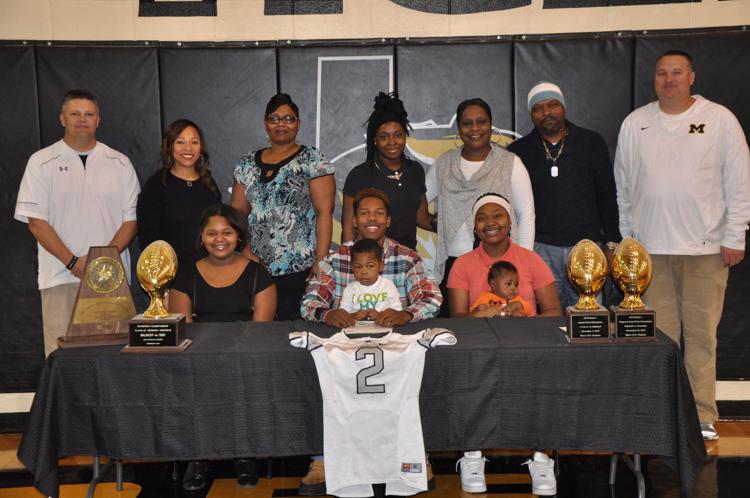 A state-champion in the high jump, Tyler Russell plans to attend Angelo State University.
"It was a very good home experience and it felt like everyone there was very family oriented," Russell said. "This is a life-changing step and I am glad that they have given me this opportunity."
Russell will compete in high jump and long jump for Angelo State while also playing inside and outside receiver on the football team.
In the classroom, Russell plans to study physiology.
QT Barker, a dynamic three-way athlete for the Tigers, will keep his talent local as he plans to attend Trinity Valley Community College in Athens.
"It is a great program and I felt very comfortable with them," Barker said. "I look forward to helping make the program even better and getting that ring."
He plans to play slot receiver for the Cardinals while majoring in business.