The 1966-67 Brownsboro Bears were honored at halftime of Friday night's varsity basketball game between Brownsboro and Van at Brownsboro High School.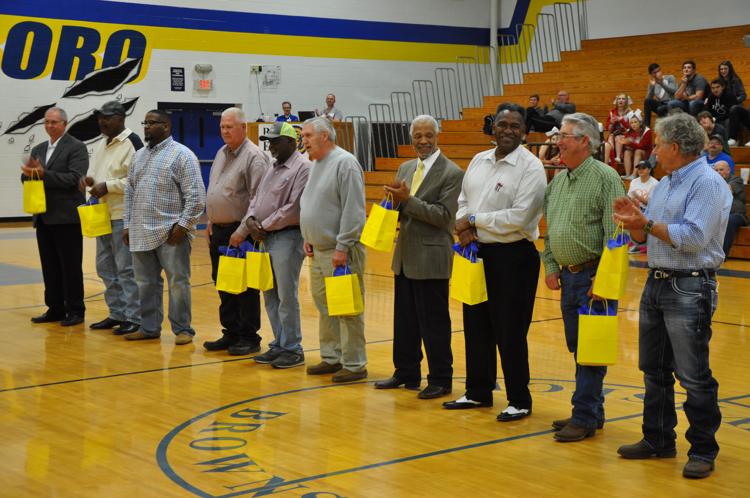 Honored as the only team in school history to win a state championship, the 50th anniversary of the Class A title featured eight of the 11 players on the team and their head coach.
"It is always special when you can honor the past and give recognition to those who came before us and built a legacy here at Brownsboro High School," principal Brandon Jones said. "It is great for our kids to be able to see those who came before us who did great things. Our coach Brent Smith says, 'tradition never graduates' and this was a way we could showcase that."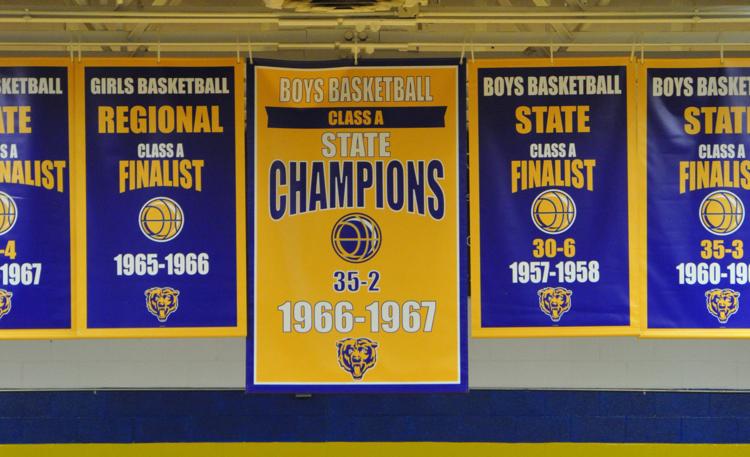 Members of team, and their families, joined together for a meal prior to the game to reminisce about their success – a championship that was more than just on the court.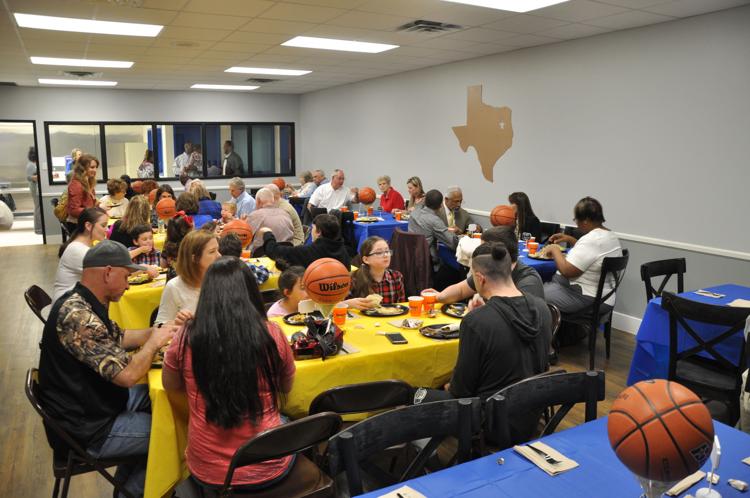 Featuring a team of five juniors and six seniors, the Bears finished the championship season with an overall record of 35 wins and two losses. More importantly, the team brought together a school that was faced with a difficult situation to start the 1966-67 school year.
"It made the integration in Brownsboro ISD, in my opinion, go very smoothly because we were winning with these guys," former head coach Arthur Fowler Jones said. "It was a little difficult to bring together two cultures. It was a tedious thing for all of us to go through but when you get athletes like that and they start performing, it brings the whole school together."
Several members of the championship team, including Marshall Crawford, attended an all-black school in Moore Station until it was closed ahead of the 1966-67 school year.
"We kind of knew white kids because we worked together in the summer picking peas and all that kind of stuff. Actually, it wasn't that hard of a transaction," Crawford said.
Crawford said the most difficult part of the transition was with administration. He said at first only one black teacher from Moore Station was scheduled to come to Brownsboro.
"We did not like that very much so we kind of pushed back on that and ended up getting three or four black teachers in Brownsboro. After we done that everything seemed to level out okay," Crawford said.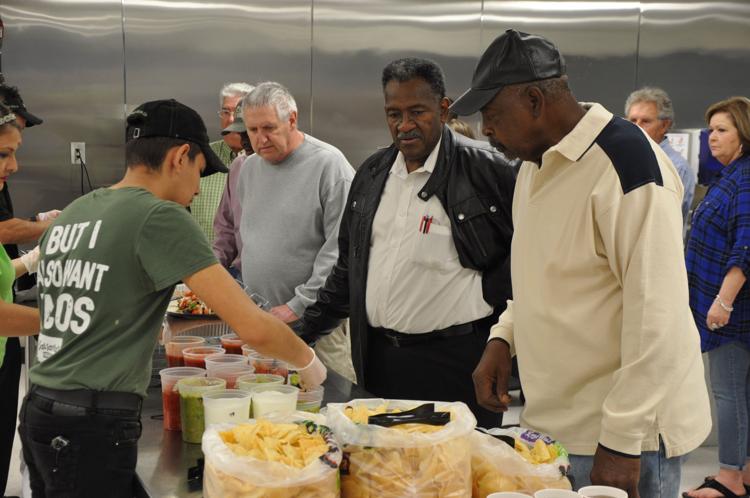 "LaPoynor integrated in 1966 but we had a spilt at the black school in Moore Station. The ones on the south side went to LaPoynor and the ones one the north side went to Brownsboro," Crawford said. "When we finally shut the school down in 1966, we came over here to form the 1966-67 team, we got together and blended in with the white guys in Brownsboro to win the first, and only, state championship."
A 6-foot, 1-inch guard, Crawford led the Bears offensively during the season. He averaged 30.8 points per game while scoring a school-record 60 points in a 110-56 victory over Edgewood.
"Integration flat out helped us," coach Jones said. "We had a good ballclub without them, but we did not have a championship one. Marshall Crawford, in my opinion, was the best player in the state. He was the top man."
A Brownsboro graduate, Jones was in his first head coaching job when he guided the team to the championship.
"It was a dream come true," Jones said. "I fell into some great players. It was a matter of just organizing them, but they had the talent."
Jones stayed one more year in Brownsboro, winning district in Class 2A, before moving to Kingsville, a Class 5A school. He later coached in Chapel Hill before leaving the basketball court and becoming a football coach in Edgewood ISD where he stayed 21 years.
"It is so great to come back and see those guys. They all are about 40 pounds heavier than they were before," Jones said laughing. "I told them, we are going to put on the fullcourt press at halftime tonight if the ambulance was still out there."
Members of the team in attendance Friday included Curtis Corley, Delmon Parmer, Crawford, Charles Mathis, Stanley Gideon, Sammy Jackson, Glynn Lewis, Lyndon Sowells and coach Jones.
"I think it is a real good honor that they brought us together," Crawford said. "Three of our guys are deceased, but they still had representation here," Crawford said. "It was really a joyful time to have us all here like this."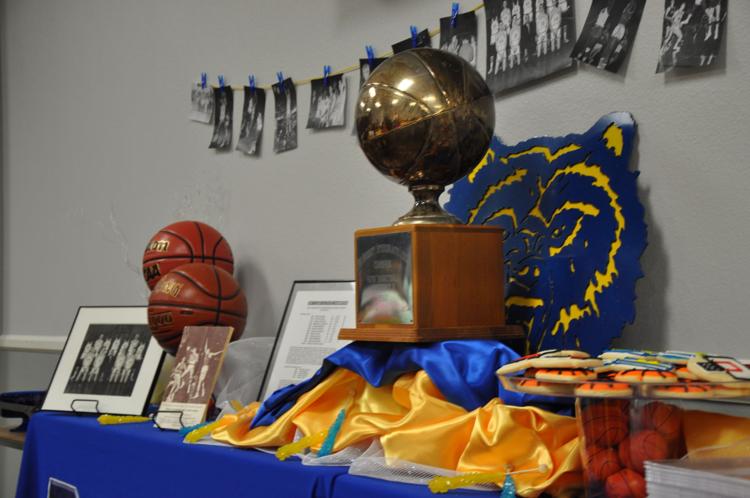 Members of the team who have died include Jesse Williams, James Lewis and Billy Hudnall. Each of the three had family members in attendance Friday to honor their contributions to Brownsboro history.
Brownsboro defeated Archer City, 68-59, to win the state championship. The Bears outrebounded Archer City 50-33 in the game. Crawford scored 26 points and set a record with 12 free throws made.
Glynn Lewis had a double-double in the win with 14 points and 13 rebounds. Sowells also had a double-double effort with 12 points and 11 rebounds. Parmer added seven points, and Williams had seven points to go along with 13 rebounds.
"We got along good. No fights, no hard feelings. I think it went very, very well," Crawford said. "We played the last game at the state championship on a Saturday night. Everybody stayed there watching us play. We came home the next day and before we got to Athens we got a police escort that brought us all the way through town."
In the semifinals of the state tournament, Brownsboro defeated Lorenzo, 79- 57, which advanced them to the finals and a match-up with Archer City. In the win against Lorenzo, Williams had a record 30 rebounds.
Brownsboro secured wins over Pewitt (Naples), 93-49, Lexington, 68-42, and West Sabine, 73-69, en route to making the state tournament.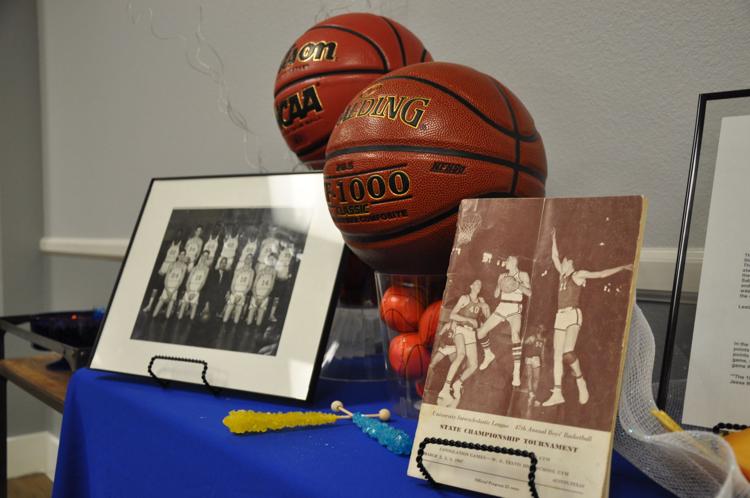 On the season, the Bears scored 90 points or more eight times, with a single-game high of 110 points.
Crawford led the Bears in scoring on the year while Williams scored 14 points per contest; Sowells averaged 9.6 points; Parmer put in 9.3 points per game; and Glynn Lewis averaged 8.8 points.
The 1967 All-State Tournament Team included Crawford and Williams. Both Crawford and Jones were named all-state while Crawford was named All East Texas MVP.